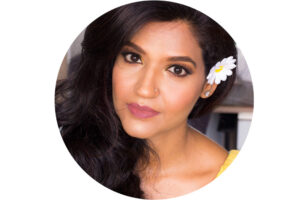 Hi, I am Surbhi Varma, a professional self-taught makeup artist.
I love to be creative and I feel happy being one of those lucky ones who can aspire to what they love. I am in love with makeup since childhood and now sharing it joyfully with the world. I believe, makeup is an art where there are no rules and no restrictions. It's all about creativity and with the right amount of knowledge, one can create magic in the world of makeup. This is the thing which made me feel passionate about this field.
I believe every girl is beautiful and with the right makeup,they can become even more beautiful. Every face has its charm and to enhance that, I give my best to make those features look more gorgeous.
Makeup is not a mask to hide in, it's a creative layer right on your face which speaks more than you without saying a word. So let's jump into this creative world and experience the magic all around.
Stay Beautiful
Surbhi